alright. so I finally got all my old files transfered from my old computer. I ultimately had to borrow a friend's webspace and transfer them via ftp - a long and arduous process, I can assure you.

I finally got my beloved new ibook set up with all the amenities, and can finally edit, and post pictures online! huzzah! I also bought meself a fancy schmancy wireless keyboard and mouse set so as I won't get the dreaded carpal tunnel syndrome. it is awesome, I can assure you. it's got buttons to open my email, messenger, itunes and stuff, and the whole darn thing just tickles me pink. I will take pictures. ehh... later.

and I finally installed my ipod, which I now love dearly (it's just so bloody convenient, innit?). I am now exploring the wonderful world of podcasts.


inspired by a recent month of softies, I made this mini sock monkey for my sister who is now teaching english in China.






Thinking she could use a traveling companion, I used a baby-sized sock and soft, lightweight filling for ultimate squishability.



Her name is Georges, you say it with a soft G. it's french, although she isn't. shrug.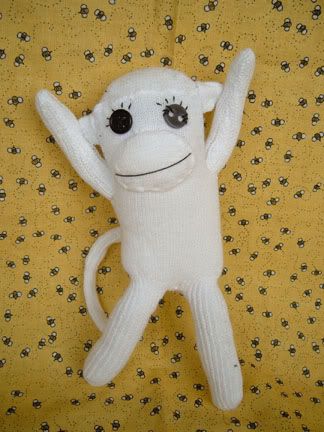 It really hadn't occurred to me until right now, that I was probably subconsciously thinking of Curious George when I made her. I hadn't intended to be so obvious.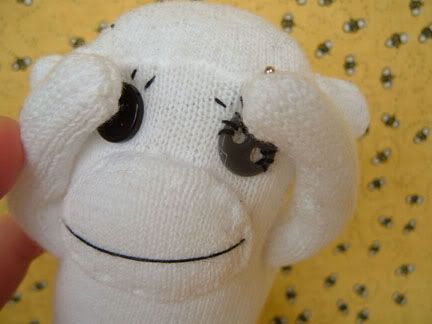 oh well, it's french. and maybe it's short for Georgette. Who knows? I hadn't had time to ask her before she zipped off to the other side of the planet.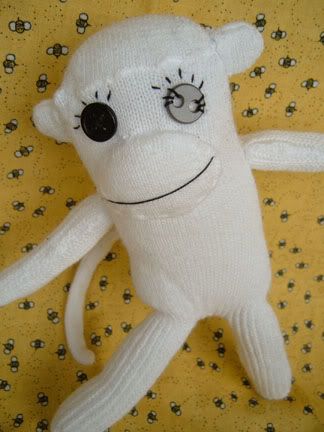 I couldn't let Georges go off to China without something to wear, so I made her some nifty clothes.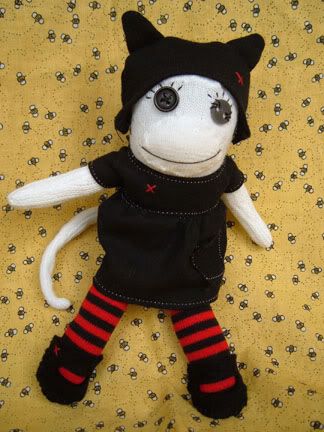 she got kitty ears, a dress and removable socks and shoes, lucky girl!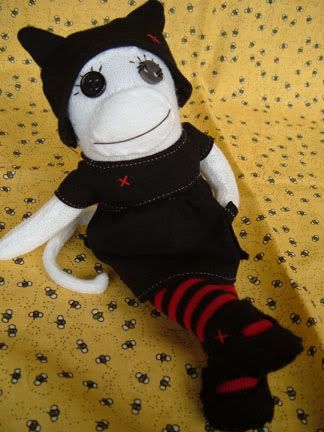 she was quite pleased with what I had made for her, and so was my sister.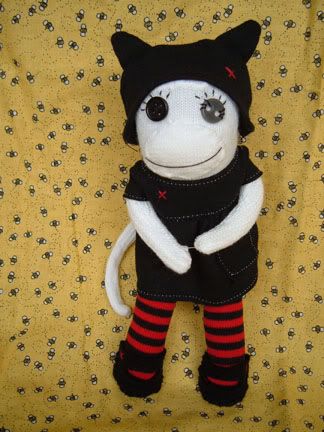 ooh ooh! and I am ever so pleased to report that Paisley Mae is safe and sound, and having a ball with Misty and her girls in New Orleans! phew!