épine! épine! her name is épine!
that's right, this little mite has finally revealed her name to me. she's not french, but her name is. it means thorn... or spine. both maybe?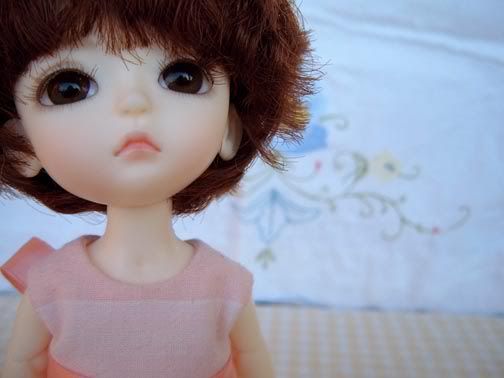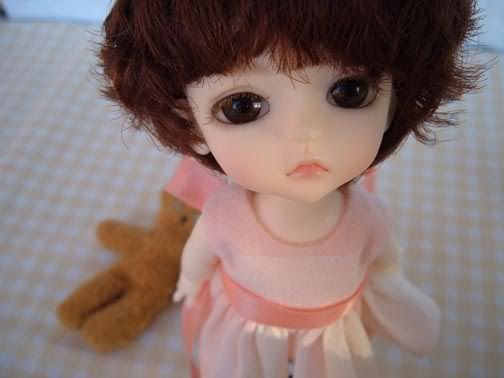 showing off her new dress. the closures turned out beautifully...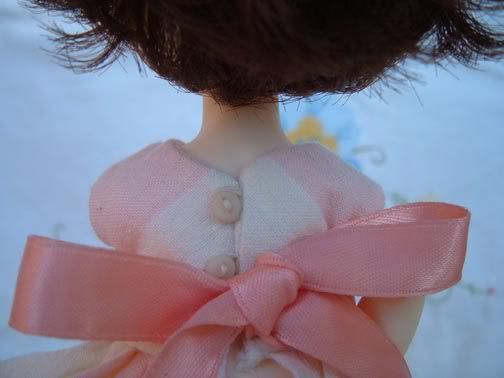 but I flubbed the bottom up a bit. oops. :/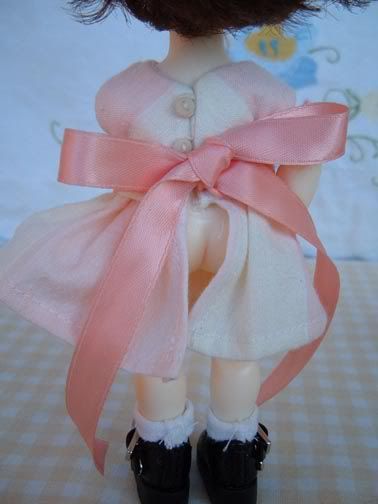 perhaps some bloomers are in her future...?